OFC 2014



March 11-13, 2014, held in San Francisco, we exhibited at the "OFC 2014".
At our company, we introduce the following product.
Thank you for coming to many customers.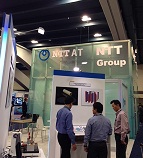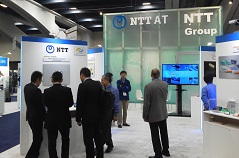 State of our booth
About OFC 2014
| | |
| --- | --- |
| Date | March 11-13, 2014 |
| Location | The Moscone Center San Francisco, CA USA |
| Organizar | OFC Steering Committee |
| Website | http://www.ofcconference.org/ |
| Admission | Free |
Details
article on exhibition

Optical Connector Cleaner: 'CLETOP'
Optical Connector Cleaner: 'OPTITOP'
Optical Connector Cleaner: 'NEOCLEAN'
Optical Connector Polisher: 'ATP-3000'
The Optical Connector Polisher ATP-2000 Series that captured the No. 1 share of the market in Japan has evolved, bringing an even higher first pass rate and ease of maintenance onto the scene.
High speed portable polisher for field assembly:'POP-311'
The POP-311 is suitable for field assembly and/or re-polishing of optical connector in optical network installation and/or its maintenance.
Final Polishing Film: 'ADS'
New material and design formulation minimizes scratches and contamination.
Diamond Polishing Film: 'AAS-DM series'
AAS-DM Diamond Film offers high polishing capabilities – minimizing scratches.
Optical Adhesives and Sealants
The adhesive technology used in optical communications is one of the key technologies we offer. In order to produce low-cost and highly reliable optical components, an easy-to-use, durable adhesive is necessary. Requirements for an optical adhesive vary depending on where the adhesive is applied. We develop and market adhesives and adhesive resins to meet the customer's specific needs for refractive index adjustment, precise fixing, heat-resistance with high elasticity, low moisture permeability and more. (Detailed information can be viewed by clicking the title on the application chart.)
Optical Switch Unit:'NSW Series'
Optical Switch Unit NSW provides you with high reliability for optical network facilities, including core, edge and access networks, by switching optical fiber circuits between main and standby automatically with optical power level monitoring.
3D Interferometer:'SMX series'
The SMX series are the newest interferometers,superior in both high accuracy and high speed measurement.
Polyimide Half Waveplate:'AT-HWP'
Birefringence cancellation of planar lightwave circuits.