Pressure Controllable Automatic Curing System PCOA-01T
Thermal treatment in the mounting process of various devices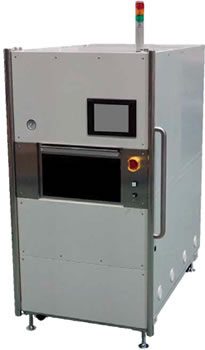 A pressure- and- heat- process is started by only pushing a start button after setting samples on a chamber stage.
Rapid heating-up and cooling-down characteristics achieve quick turnaround time (QTAT).
Benefits / Features
Applicable to various fields
Thermal treatment in the mounting process of various devices.
Removal of bubbles in seal or adhesion resins.
Low oxygen cure of resins.
Material synthesis under increased pressure.
etc.
High performance for mass production
Pressure-resistant gas heater enables rapid heat-up and cooling-down.
Several programmable temperature controls and adjustable pressure conditions increase the efficiency of work.
The inside dimension of the chamber as large as φ450 mm is allows for large diameter substrates.
A signal tower indicates the status of operation.
User-friendly system
Touch panel is adopted for simple operation.
Safety devices
Specifications / Details
Specifications
Pressure control range
0.2 ~ 0.8 MPa
Temerature control range
room temperature ~ 250 ?
Wafer size
3?4?6?8?12 inch diameter?
(Max. 300 mm square)
Instalation space
main body
1.4 m2
N2 circulation gas space
2.3m2
Model number
PCOA-01T
Pressure-resistant Gas Heater
Pressure-resistant gas heater system enables quick injection of hot / cool air(or nitrogen) to the chamber.; thus the temperature profile control is attained easily.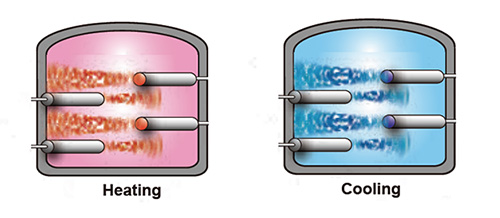 Temperture Profile Example
Example of rapid temperature increase / temperature decrease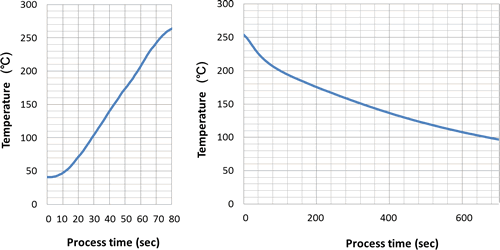 Example of temperature step controlled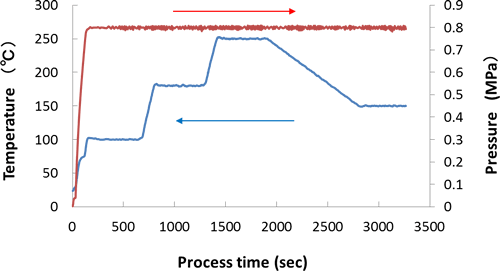 Example of pressure step controlled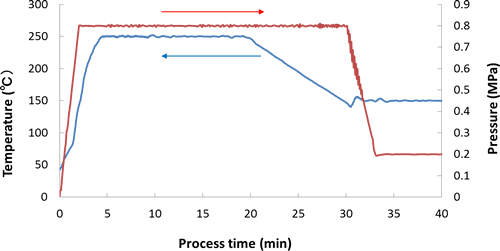 Temperature distribution inside the chamber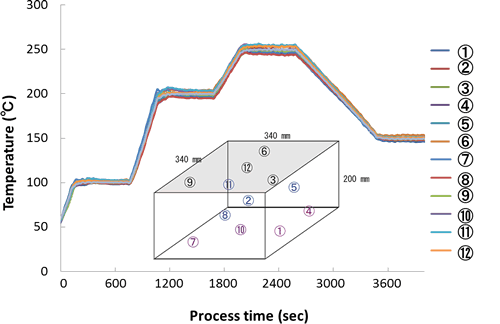 Relationship of N2 Gas Circulation System and Pressure Controllable Automatic
Curing System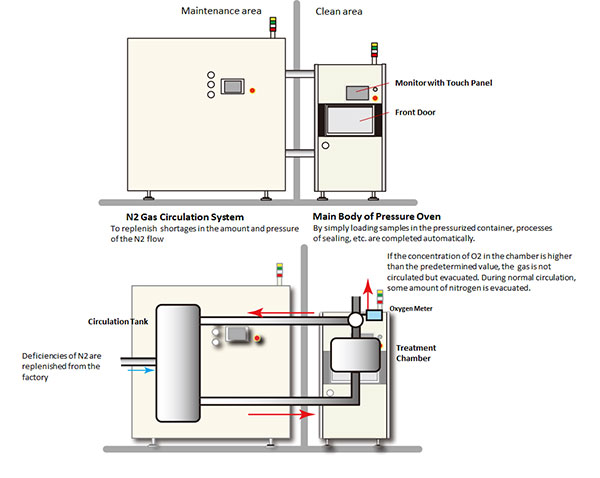 Documents
Pamphlet
Pressure Controllable Automatic Curing System
PCOA-01T
3.7MB
Download
---