Improve your Polishing Performance and Cost with the Best Film.
Apply and get free samples to evaluate.
Interested in reducing polishing cost?
NTT-AT is looking for companies that can evaluate our ADS Films and ADS Rubber. We will give out free samples to companies that are interested.
Requirements(1 time per company)
Currently polishing 10,000 Zirconia Ferrules per month.

Using final polishing films from another company.

Send the evaluation report within 2 months after receiving samples *.
*Details needed on the evaluation report
If your company will switch to ADS-127
If your company cannot switch, the reason for the decision
Requirements needed to switch to ADS-127
Benefits using ADS-127+ADS Rubber
Ideal for final polishing


It will not scratch or damage the end-face when polishing. Also, binders and silica particles from the film will not stick on the ferrule during the polishing process. For single modes, it can achieve a polishing level of super-low return loss amount(UPC) at 55dB.         

    
Outstanding Final Polishing Performance and Longevity         

When used with the new ADS Rubber developed for the ADS Film, it will last longer than before(the current rubbers can still be used).         

    
International Standard for Final Polishing         

Ferrule/Connector Manufacturers worldwide have been using the ADS films due to the cost efficiency and performance.         

    
Specification
ADS-127 Specification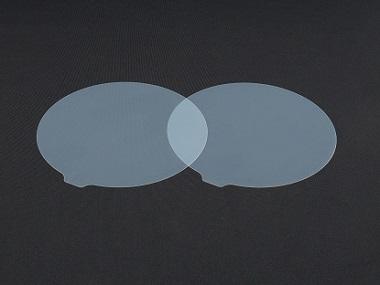 Size
Disk type: 127mm(5 in.) dia
Color
ADS:Colorless Translucent
Base Thickness
75μm(3mil)
Compatible Ferrules
2.5mm zirconia ferrule
1.25mm zirconia ferrule
Storage Condition
Temperature: 10~30℃、Humidity: 30~60%
ADS Rubber Specification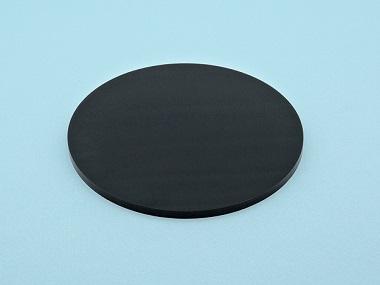 Size
Disk type: φ127mm(5inch), Thickness: 5mm
Color
Black( has a NTT-AT mark on the back)
Hardness (HS)
65,70,80,85
Compatible Ferrules
2.5mm zirconia ferrule
1.25mm zirconia ferrule
Storage Condition
Temperature: 10~30℃、Humidity: 30~60%