Optical connector cleaner

The pioneer in optical connector cleaners

Features
The cause of many troubles in optical communication equipment is contamination on the end face of optical connectors.
NTT Advanced Technology's optical connector cleaners use fiber developed specifically for optical connectors, so even the smallest contaminants not visible to the naked eye are removed.

We have prepared a full lineup of cleaners compatible with every type of optical connector. Please put our technology to work for you.
Optical connector cleaner Inquiry
Brochures
| | | |
| --- | --- | --- |
| NTT-AT OPTICAL CONNECTOR CLEANER LINEUP | 0.9MB | Download |
| NEOCLEAN-EZv | 0.5MB | Download |
| NEOCLEAN-EZ1 Plus, NEOCLEAN-EZ3 | 0.9MB | Download |
| NEOCLEAN-M, NEOCLEAN-M2 | 0.8MB | Download |
Documents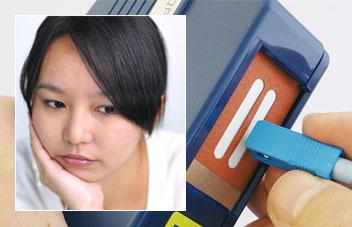 Why do I need to clean and inspect the end face now?
The Impact of Optical Connector End Face Contamination and How to Prevent it.







---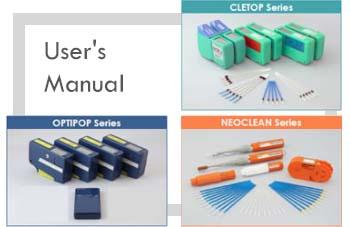 User's Manual
User's Manual
---
Distributors List
SDS , RoHS , REACH
Optical Connector Cleaner Safety Data Sheet
To help you safely handle optical connector cleaning tools, we provide Safety Data Sheets (SDS).
Go Next Page
RoHS Compliant Products List
Go Next Page
Information of REACH SVHC
Go Next Page